partial feedback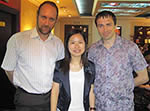 Иван Иванович Иванов (Russia)
We have cooperated with Newtop for almost 10 years, witnessed the growth of Newtop, from a small company to a well-known enterprise in the garden machinery industry. The most precious thing is that their attention to product quality and service attitude remains unchanged. We will continue to actively cooperate with Newtop and expand the Russia market together.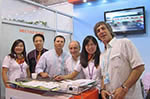 Sergio Romero (Argentina)
We found Shanghai Newtop in 2011, we want to do OEM at very beginning, however we changed matters after reviewing their factory status, including of equipments and measuring devices and process etc. Newtop always can give us the unexpected surprises, so we finally signed an agency agreement with Newtop, become the CRAFTOP's sole agent in Argentina. CRAFTOP has became the famous chain saw brand by the combined efforts of Newtop and us.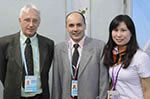 Leandro (Brazil)
We incidentally came upon a garden machinery company in an exhibition, and we try to talk over with them, it was an unforgettable negotiation. Newtop's sales radiate an infectious enthusiasm for everything they do, just like our lively Samba. The first cooperation is successful, the quality of the products has also been validated when we review the factory, now we have been working together for many years.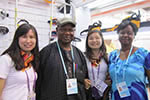 OQU (Nigeria)
Newtop and I met at the Canton Fair, their professional friendly and kindness left me a really good impression. They answered my questions patiently, and gave me a lot of practical advices of African marketing promotion, I trust Newtop as always.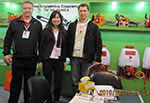 NWF (Ukraine)
In 2010, my friend introduced me Shanghai Newtop, their skills and experience convinced me, their strength and service amazed me. I signed the contract immediately after reviewing the factory, I do believe that Newtop can bring me the highly skilled technology, products with stable quality and perfect after-sales service.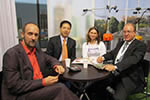 Johann Wolfgang von Goethe (Germany)
Shanghai Newtop provides the quality chain saw and brush cutter, it is one of the most reliable enterprises that I reviewed in China. I sell the CRAFTOP chain saw and brush cutter in my tool store.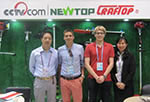 MF (Czechoslovakia)
When I search the chain saw supplier in Canton Fair, I found Shanghai Newtop, I insisted Newtop is what I'm looking for after our conversation. Their professional and service made me believe that in China there are also some suppliers focus on the quality not price, Newtop will be our most sincere friend and most loyal partners.